Allison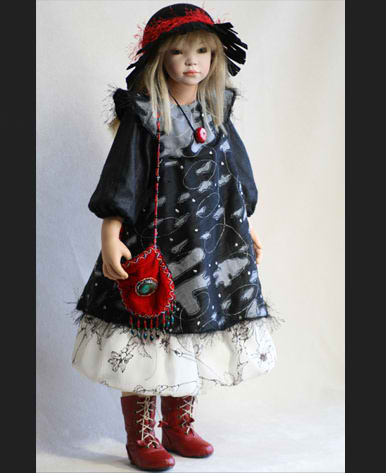 Allison has long blonde human hair. She is wearing lovely black silk – grey embroidered outfit, a fringed coordinating hat and red stone necklace. Red boots and red velvet bead embellished little bag are the perfect pops of color to her outfit.
Dolls Of the Year 2010 Industry Choice Award.
Dolls of the Year 2010 Public Choice Award.